Huckleberry Gift Tags!
These tags were inspired by last weekend's huckleberry picking! We picked a gallon, came home and immediately made our favorite huckleberry cobbler. The recipe for the cobbler is listed in the YouTube description box on YouTube, but I will also post it here for download.
HUCKLEBERRY COBBLER RECIPE
1 box butter recipe yellow cake mix
¾ cup butter
1 cup finely ground pecans
1 cup quick-cooking oatmeal
1 tbsp. cinnamon
1 ½ cups fresh or frozen huckleberries
Preheat oven to 350°. Mix first five ingredients until crumbly. Put half the mixture in the bottom of a 13 x 9 pan, sprayed with oil, and pat down. Distribute huckleberries over bottom layer. Sprinkle remaining crumb mixture over the top and pat lightly. Bake 30 minutes or until lightly browned. Serve with shipped cream or ice cream.
The tags have a swing-out card made by attaching an eyelet and positioning it under the bow so it is hidden. I used to be so intimidated by the Crop-a-Diles but they are so simple to use and have opened up a whole realm of possibilities for my crafting.
Special Supplies Used for This Project: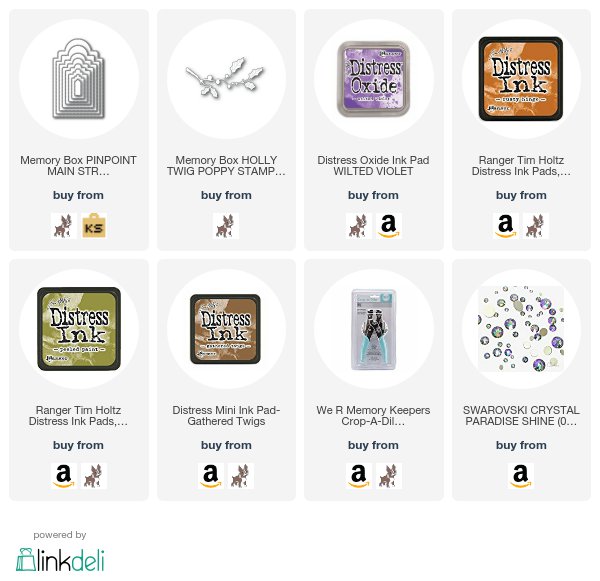 Base Supplies Used in Most Projects:

DISCLAIMER: Some of the links above are affiliate links which means I may make a small commission at no cost to you if purchased from these links. Products may have been provided by companies to use, but no one is paying me to make these crafts, and no one has told me what products to use.