Christmas Shaker Card with Polar Bears & Snowflakes
Holidays will be here before we know it so it's a great time to start thinking of card crafting ideas! I love the Kraft paper look - this card uses two shades of the brown, with the same tone of green which creates a very neutral background that many colors could be added to!
Special Supplies Used for This Project: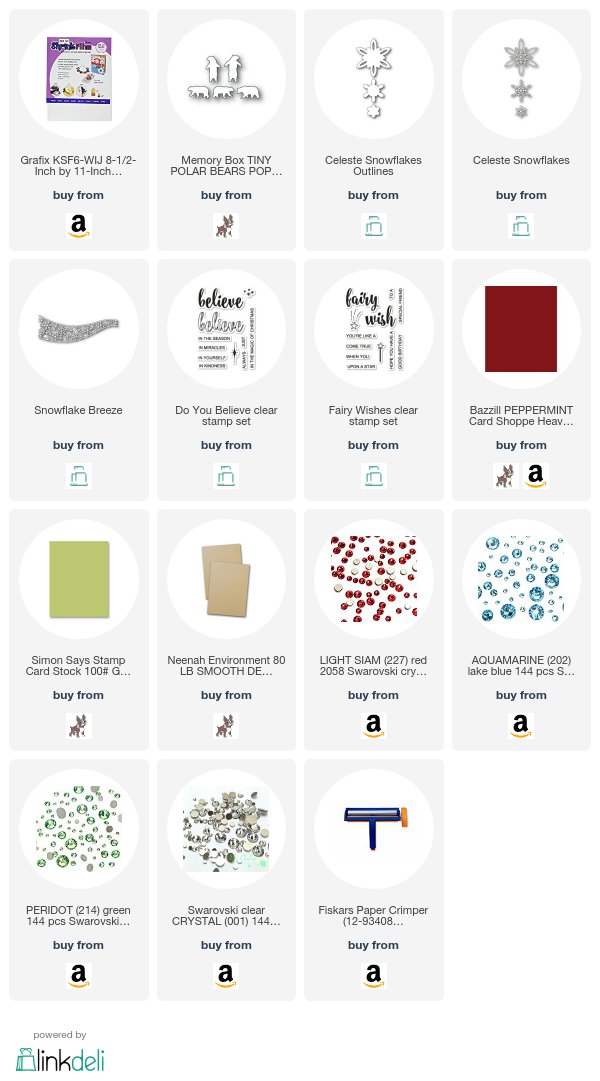 Base Supplies Used in Most Projects:

DISCLAIMER: Some of the links above are affiliate links which means I may make a small commission at no cost to you if purchased from these links. Products may have been provided by companies to use, but no one is paying me to make these crafts, and no one has told me what products to use.